September went by in a flash! Between working on our tech, announcing partnerships, and attending the biggest Polkadot developer's conference, we also took the time to publish interesting articles on blockchain, as well as videos on Trusted Execution Environments and their key features. Want to know more? Keep scrolling!
Business Updates
Joint Whitepaper with OVHcloud and Intel released
We've been working together with the leading European cloud provider OVHcloud and Intel on a whitepaper about "How Integritee is Re-inventing Blockchain Security & Confidentiality using Intel SGX technology & OVHcloud". OVHCloud has been exploring new avenues, namely in the blockchain sphere. The release of a whitepaper about their collaboration with Integritee is part of a global campaign highlighting OVH's focus on the blockchain industry. Want to know more? Read about it here.
Winning a TOP 100 Swiss Award
Congratulations are in order! Integritee was the winner of the TOP 100 Public Voting — Security Vertical. On September 6, our CEO, Waldemar Scherer, took the stage of the TOP 100 Swiss Startup Award to receive a prize. This is the recognition of our value and hard work over these past years.
Integritee at Sub0
Last month, we were once again in Lisbon for Sub0, the Polkadot Developers Conference. Besides connecting with other projects from the ecosystem, Integritee's CTO, Alain Brenzikofer presented a talk on Enhancing Privacy in Cross-Chain Messaging and Untraceable Credentials with TEEs. If you didn't have the chance the see it live, watch it here.
Fresh Content
We have also been actively producing and publishing new content exploring concepts related to our technology, the power of Trusted Execution Environments, and blockchain in general. If you want to discover a cool use case for this tech, read our article on how blockchain is changing the aerospace industry by reducing costs and enhancing efficiency.
We also published two videos on YouTube. Episode 5 — TEE Security Principles and Threat Models — sheds light on some precautions developers should have when using TEEs, and how to mitigate the main security challenges, and Episode 6 (TEE Limitations) shows current limitations of this technology and ways to circumvent them.
Tech Updates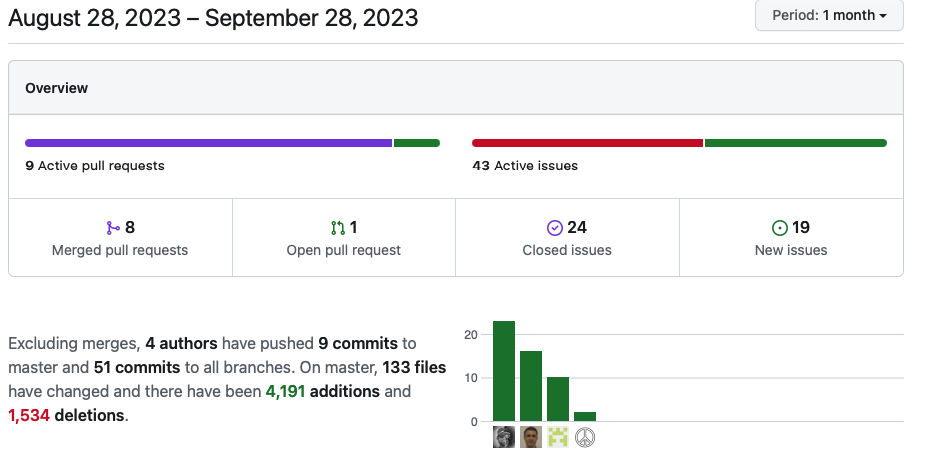 Release of the Integritee SDK v0.13.1-Dev
A new developer release of the Integritee SDK was published recently. The main release will be available in the next few days. It includes multichain support, so we can run multiple light clients and send data to different target chains. For all details, check our repository.
What's Ahead
A Fresh New Look
All we can say is that Integritee is getting a new face, fresher and brighter looks. We will soon reveal everything, so stay tuned for some hot news.
Release of the Integritee SDK v0.13.0
Release v.0.13.0 is imminent and will include multichain support, so we can run multiple light clients and send data to different target chains.
Tech updates
More features around our Attesteer, our Teeracle, and the privacy Sidechains will be released in the upcoming weeks.